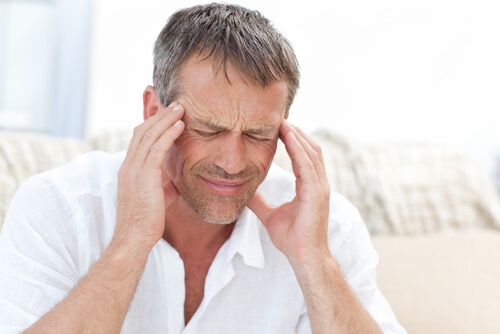 High blood sugar, sometimes referred to as hyperglycemia, is a big concern for people with diabetes. Frequent or recurring high blood sugar can cause damage to your body, including your organs, vessels, and blood. High blood sugar can lead to other serious health complications and conditions.
You ought to treat high blood sugar as soon as possible to help stave off any health complications. High blood sugar can arise from a number of things, including skipping your insulin, having an infection, coming down with an illness, being under a lot of stress, not exercising enough, or exercising too hard.
Some of the early signs and symptoms of high blood sugar include excessive thirst, trouble focusing, blurred vision, frequent urination, fatigue, weight loss, and headaches. Frequent or recurring high blood sugar can lead to bad vision, nerve damage, stomach problems, and a lot more. Let's look in-depth at some of the signs and symptoms of high blood sugar.
1. Headaches
Headaches are the most common pain complaint in the world, and it can be hard to determine if your headaches are coming from high blood sugar. Headaches alone aren't necessarily harmful, but they can signal that your blood sugar is outside of your target range. The best way to put a stop to these headaches is with medication that brings your blood sugar into your target range.
The headaches usually disappear if you do that. Most people want to bring their blood sugar into their target range, because the headaches associated with diabetes can be moderate to severe in nature, and they occur frequently. It's like a little alarm always going off, reminding you that you need to get your blood sugar in your target range.
OTC pain relievers can also help in the short term. Some pain relievers, like acetaminophen and ibuprofen, are a good short-term solution. However, you shouldn't rely on them in the long term. Getting to the root of the problem is the only long-term solution.