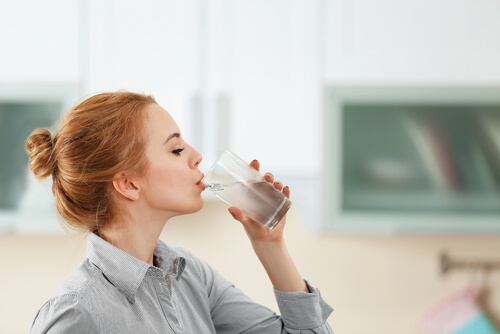 Diabetic ketoacidosis is one of the serious complications that can develop out of diabetes, and it happens when your body churns out high levels of ketones, which are a kind of blood acid. The complication arises when your body can't make enough insulin. Insulin plays an important role in getting glucose into your cells. When you don't have enough insulin, your body starts to use fat as fuel.
The whole fat-for-fuel process leads to a buildup of acid in the bloodstream. These acids are called ketones. If the condition is left untreated, it can lead to diabetic ketoacidosis. The symptoms can kick in fast, in as little as 24 hours. You could experience a wide range of symptoms, from excessive thirst to nausea and vomiting. You can detect diabetic ketoacidosis with home urine and blood testing kit. Let's look at some of the symptoms of diabetic ketoacidosis.
1. Excessive Thirst
When you have diabetic ketoacidosis, you get really dehydrated. You'll be excessively thirsty. However, excessive thirst isn't a good indicator of diabetes or any other disease. Extreme thirst can be caused by a number of things, from hot weather to what you ate for dinner to allergies, and thirst alone can be very misleading if you're trying to make diabetic ketoacidosis or diabetes diagnosis.
Second of all, you shouldn't try to diagnose yourself based on the symptoms you read about alone. You should go to a doctor and get your blood and urine tested. You can't know for sure without that testing.
Furthermore, the excessive thirst from diabetic ketoacidosis or diabetes can creep up on you so slowly that you don't realize it's occurring. Your blood sugar can get so high that water can't be absorbed back into the bloodstream, and it starts just getting flushed out of the bloodstream.